Purpose
Imagine not just being alive, but living.
The work of Intimacy & Colour is inspired by the lives of African-American same gender loving men of color. Growing up in a dominant society who has historically refused to see these men resulted in pathologies of unhealthy relationships. Intimacy & Colour is about reinstituting emotional wellness, healthy communication, and intimacy into the lives of the vulnerable. A healthy relationship is an invaluable resource that has the potential to change the world. We are relationship experts that focus on building capacity around emotional intelligence in order to promote and preserve healthy relationships in the personal and professional arenas. Our vision is to create a world where everyone is not just alive, but living.
Who We Are
Aunsha Hall-Everett, MA
Chief Operating Officer
Certified Fitness Instructor
Organizational Development Specialist
Professional Facilitator

A proud Southerner with a 10 years plus background in HIV/AIDS Prevention and Care as well as Capacity Building, Aunsha has work on the national scene raising the awareness around HIV and how it is impacting communities of color. Aunsha has also been influential in supporting the HIV/AIDS Workforce via organizational development technical assistance.

Aunsha uses his work with Intimacy & Colour and life experiences as a way of getting people to a place of wellness and all around happiness. Today, Aunsha is a certified primary aerobics instructor, which was a dream of his since he was young. Aunsha has taught aerobics to LGBT youth in Newark and has used that as a way to promote holistic health. Currently,

Aunsha is working on his Masters in Organizational and Leadership Development and is a proud graduate of the University of Kentucky where he received his B.S. in Family studies.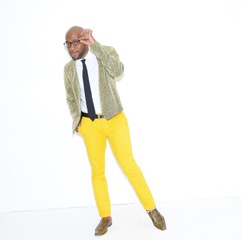 Michael Everett, MHS
Chief Executive Officer
Certified Professional Coach (C.P.C)
Organizational Development Specialist
Professional Facilitator

Michael Terry Everett is a Philadelphia native who has spent 15 years in human services most recently serving as the Director of Training & Capacity Building Support with the national NYC based organization, Harm Reduction Coalition (HRC).

As a training expert Michael has received rave reviews about his training/counseling style, which has supported hundreds of individuals both in the United States and internationally in navigating interpersonal challenges.

Currently Michael holds a Master in Human Services with a concentration in Counseling and is working to complete doctorial degree in education.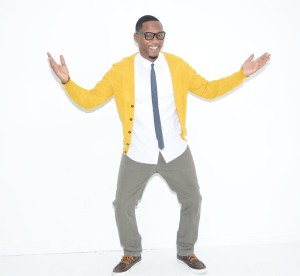 Sharonda Everett, MHS
Marketing Director
Editor
Marketing Specialist
Professional Facilitator

Sharonda Elizabeth Everett is the CEO of SEEME Production a marketing & image consulting firm. Sharonda is a proud mother, model/actress who enjoys developing talent, writing about relationships and cohosting as the heterosexual perspective on the BlogTalk Radio show TruthTalk.

Sharonda Has a Masters in Human Services with concentration in counseling, which enables her to identify and evaluate human systems in order to support functionality, responsiveness and sustainable relationships.

Sharonda has long history managing HIV/AIDS programming on both the prevention and care side. Currently Sharonda uses her talents to promote and market Intimacy & Colour in order to grow are audience and bring our services to those who can best benefit from them.