Transforming Organizational Culture & Climate:
Our services are an intricate array of processes that are intentionally designed to inspire quality in the lives of those of us desiring to be filled with greatness, love, compassion to put towards a meaningful life, and to be a benefit to our optimal selves and the people in our lives.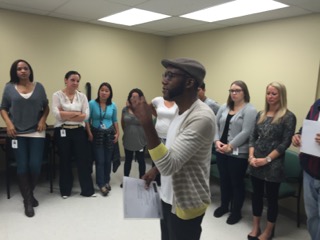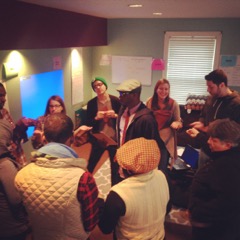 Organizational Development Training
Intimacy & Colour is most known for its hands on work with leaders. We recognize that leadership of any kind is a tremendous responsibility, which cannot happen alone. Our goal is to support your institution in identifying where support can be strengthen and then build that support using strategic tools that enhance the work of organizations. In addition, our company specializes in emotional wellness and we utilizes that expertize to further support strategic tools. Our work is different in that we understand that people work in institutions, therefore institutions need products and services that are reflective of the human experience especially the emotional experiences and micro traumas of working in a high pressure poorly resourced environment. Below is a list of four types of organizational development packages we offer; however please keep in mind that we tailor our sessions and activities to respond to the needs of the requesting agency.
Leadership Retreats:

Healthy working relationships
Talent Pooling
Situational leadership
Managing Up/Managing Down
Burnout Prevention/Avoidance
New Leaders Support
Long Standing Leaders Support
Open Space Technology: Tools for participatory change

Strategic Planning:

Non-profit Historical Context
Mission, Vision Values & Services Alignment
Priority Setting
Burnout Prevention /Avoidance
Cohesion, Continuity & Care

Program Planning:

Situational Leadership
Cohesion, Continuity & Care
Working Smarter Not Harder

Healthy Working Environment:

Happiness Assessment
Culture/Climate Assessment
Common issues within organizations
Conflict resolution: group development process
Communication challenges
Participatory Practices
Into-Me-See Seminars
If you are familiar with TedX event it is formed in the spirit of sharing ideas that have the power to make any world a better place. Our seminars shares this tradition but focuses on the art of hosting a relationship and explores great ideas around relationship, how it can propel us to be great, polarize us negatively and everything in between. Some of us have great mentors, who teach how to co-exist lovingly in multiple ways; however, many of us have only witnessed only the very worst examples of a relationship. Our seminars are an intellectual and emotional journey to shining the light on all of the dark spaces in our lives that keeps up from connecting. For more information on how to bring an In-to-me-See Seminar to your town.
Speaking Engagements
We are available for speaking engagements where we share our experiences around the necessity of relationship and partnership in our individual journeys for a collective goal.
Educational Consulting
We provide curriculum development services around relationships as well as for special populations such as communities of color, Men who have sex with men and LGBT with chronic illnesses such as HIV. In addition, we have expertise in value development designed to be integrated in educational systems and other institutions where soft and hard skills are contributing factor in the quality of life of vulnerable groups.

Empowering Individuals & Couples:
Our Intimate coaching program focuses primarily on working with couples and individuals to advance them in their life goals.; however because this kind of service can be challenging for individuals to see the value in Intimacy and Colour is committed to hosting events that highlight our coaching tools and that bring people together to discover the benefit of our services.
Coaching is the first support for individuals struggling with life and relational issues. Our coaching is crafted to provide four instrumental opportunities towards wellness:
Initiation: diagnosis of the issue as framed by the consumer
Feedback: the process of hearing your story repeated back to you by an outsider using questions of clarity, and Motivational Interviewing as a tool to dig more deeply and find perspectives not identified before.
Encouragement: an affirmative tool that sets the stage for feeling capable of navigating hardship, speaking the truth, and positively disrupting negative patterns and undesired outcomes.
Referral: where clients are guided to tools that can support them in doing the work that changes unhealthy dynamics as well as points participants in the direction where they can access ongoing supports that falls outside of what Intimacy and Colour can provide (ie therapy, life coaching and other mental and spiritual health counseling services).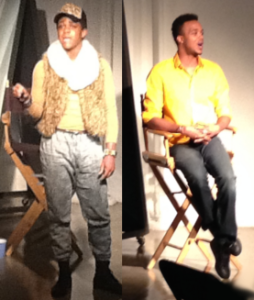 Intimate Coaching has been used to support couples in building healthier relationships. Our company specializes in work with same gender loving couples however various kinds of relationships have benefited from our services.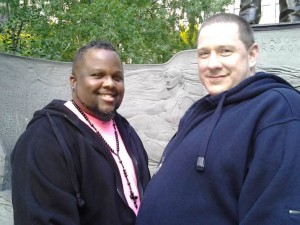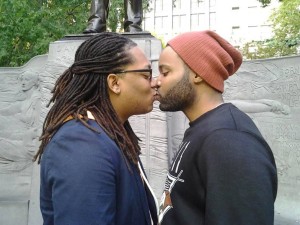 Coaching is a process. Many people create change for themselves in a short time. However, to refine and sustain the change takes several months. Although not binding, Coaching relationship typically last at least 3 -6 months.
Why Get A Coach?
Whenever you need new skills and awareness to advance you to your next place in love, work or any aspect of your life coaching can prove to be effective. Family and friends can be a great resource for advisement however every now an again you might desire someone who is able and willing to devote time, thoughts, and energy to you, exclusively and whose is skilled at reflecting back to you the mental blocks that keep you from thriving.
Coaching Package:
Our coaching packages entitles you to the following:
Client & Coach will identify the most appropriate coach package.
Initial assessment with client (1 hour face to face, Skype or phone, meeting) in this meeting assessment will be reviewed and first assignment will be provided.
Client will receive assignments after each meeting to reinforce or apply skills discussed during session.
The client will schedule regular meetings to address a life goal establish during the first couple of meetings and throughout each session the client is supported in having their capacity built with tools and techniques to strengthen emotional support toward meeting the life goal.
Four 20-minute coaching sessions each month. (Coaching sessions are shortened in order to have client focus on task at hand. Coaching is designed to be a supportive tool to advance life goals not a therapy session.)
A week before each meeting client will receive an assignment via text or email.
Technological Communication Entitlements:
Unlimited text messages and emails
Fees & Payment:
The $20.00 monthly fee are based on calendar months. So if services are offered anytime after the first day of the calendar month (the 2nd, 5th or even the 31st ) the Client must pay for the next month starting the second day of the calendar month. For example, if member pays for membership on July 25, they would pay $20 for July and then the next $20 will be paid for in August.
All payments should be made via PayPal at Living@intimacyandcolour.com and can also be found on the website www.intimacyandcolour.com. In addition cash and checks are also accepted and payments should be made out to Intimacy and Colour LLC.
Promoting Intimacy and Touch:
Your home and its up-keep are often times considered to be a reflection of you. As an emotional and physical wellness brand we hope that all homes have the opportunity to be endowed with all of the elements of wellness that keep you and your family motivated, engaged, grounded, spiritual and healing. While a great deal of our work is about emotional and physical transformation we work hard to extend to you all tools that build your capacity to keep engaged in your transformation. Many of these tools will be introduced under our Intimacy at Home. Your home is your castle and your safe haven. We want to help you to honor your home be developing sacred products that keeps your living environment grounded in love and light.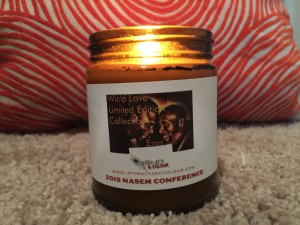 All of our candles are made with love and all natural Golden Brands 415 Soy Wax. In addition our candles are fragranced using custom aromatic body oils so that you candles can double as moisturizers.
We specialize in customizing candles this means that we can take original pieces (vase, mason jars, or other small and large containers) and customize a sent (sweet, floral, holiday, spicy light or strong sense) and shipped your candle directly to your home for your smelling and visual pleasure.
All candles can be ordered here online. Just simply send an email detailing what you are looking for in a candle, how many, fragrance type and labels if desired and we will respond promptly with quote. Please be advised that sales tax may apply and All sales are final.